Essay writing software for Academics and Students just got even better- with a $50 CASHBACK!

Unique editing software to improve your essay or academic paper – guaranteed.
 With $50 Cashback when you recommend StyleWriter to your friends
StyleWriter 4 is the leading Windows add-in to Microsoft Word to help you write better essays, dissertations, and research papers.
Become a better writer today. StyleWriter 4 – the world's most comprehensive copy-editing software transforms your writing by showing you how to edit like a professional editor. StyleWriter shows you editing tips, tricks, and techniques to redraft your document into a model of clear, concise, and readable writing.
StyleWriter comes in three editions with lifetime licenses – so there's no monthly subscription fees.  Check out our demos and try all three editions when you download our 14-day trial.
Starter ($90) – designed for students on a budget.
Standard ($150) – with added editing features and checks.
Professional ($190) – designed for professional editors with the Editor's List feature.
Claiming your $50 Cashback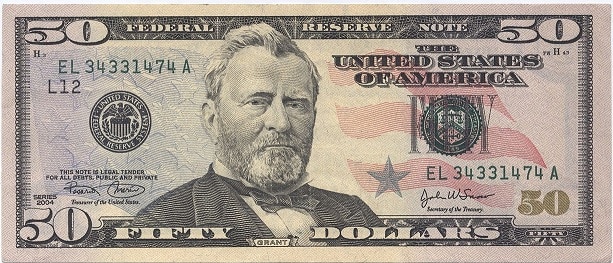 As many people who buy StyleWriter recommend the program to friends, we'd like to show them our appreciation.  We're offering a $50 cashback if you do any of the following:
Introduce a friend or colleague who buys StyleWriter.
Send a personal recommendation to all your Facebook contacts.
Send an email recommendation to 50 friends or colleagues.
Once you're introduced a colleague who buys or recommended the program to your Facebook or email contacts, let us know and we'll refund $50 of your payment.  Offer closes 30 days after you buy.
Download our 14-day, free StyleWriter trial.  Look at our demonstrations and then download and use the three editions, Starter ($90), Standard ($150) and Professional ($190). Once you've chosen the edition you want, buy a license on this website.

Bonus Offer
Download the StyleWriter trial and we'll send you a free copy of our guide:
How to Write an A-Grade Essay.
World's largest style editor – shows you how to cut the waffle and write in a clear and concise style.
Edits like a professional subeditor – cuts 25 percent from your draft to produce stronger content.
Good English usage editor – finds misused and confused words, hyphenation, and word division errors.
Unique Jargon Buster -the only editing software to guarantee you write in a jargon-free style.
New Smart Spellchecker – Smart-Spell finds inconsistencies and errors missed by MS Word.
Unique sentence analysis – Long, unreadable, and wordy sentences found.
Graded dictionary – highlights words outside your readers' comprehension.
Advanced Writing Statistics – statistics and ratings you can use to become a better writer.
Individual Customization – Check for your own style rules and proofreading issues.
StyleWriter – recommended by our users
"StyleWriter 4 is the most useful piece of software I have used to edit documents. I have a Master's Degree in English and I'm used to editing the old-fashioned way, but StyleWriter saves so much time it's hard to credit. I still make the decisions, but it presents the choices to me without time or effort on my part.  I have already recommended it to several people and shall continue to do so.  I love it.
Student
"With StyleWriter 4 you have the best writing editor software on the market. I recommended your software to all my friends doing online college classes and college professors. This software has helped me receive A grades on my academic papers and help me get into graduate school with my graduate school personal essay. Money well spent and greatly appreciated software."
Graduate Student
"I am finalising my Doctoral thesis and have become totally reliant on StyleWriter to present a cogent, professional looking document.  Congratulations on a fine product."
PhD Student
"You would think that as a journalism instructor I would not need software to keep my writing simple and direct. I seldom write passively, but, alas, I have wandered into the murk of verbosity. StyleWriter delivered my comeuppance. In the beginning StyleWriter disheartened me, unmasking my waywardness. Then it became a tool, almost a friend. Now it is an opponent to defeat in advance. In short, StyleWriter has become a mentor, a teacher, and a friend. I recommend it to my students and fellow faculty members, and I am pondering requiring it for two upper division courses next year."
Professor
"Thank you for StyleWriter.  I've used it on my first paper and received feedback already:  'Your paper is virtually error-free'.  That's what I was working for."
Student
"Thank you for not only the superb StyleWriter program, but also the excellent support. I am in my first year of college, and using this program has been the most educational tool so far. It was easy to install, and use. It changes the way I am writing papers, and the results are impressive."
Student
"I have had StyleWriter on my computer for years and it has never failed me. It is absolutely the best writing editor on the market."
Lecturer
Download our 14-day, free StyleWriter trial. Use the three editions, Starter ($90), Standard ($150) and Professional ($190). Once you've chosen the edition you want, buy a license on this website.