Choose the StyleWriter that's right for you
You can choose the Starter, Standard or Professional Edition of the program to suit your budget and your writing needs. The Starter Edition ($90) is a style and English usage checker – for those, such as students, on a budget who want a quick, streamlined but effective proofreading and editing tool. The Standard Edition ($150) adds advanced editing techniques, graphs writing style and allows extensive customization – designed for those wanting a powerful and adaptable program. The Professional Edition ($190) adds the unique Editor's List that reviews word choice – designed for professional writers, journalists and editors.
Starter Edition
A cut-down StyleWriter that concentrates on plain English proofreading and editing without the more advanced features of the Standard and Professional editions.
Designed for those on a budget or those who want a simple but effective proofreading and editing software. Ideal for families, high-school students, college students and small-business owners.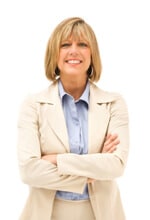 Standard Edition
Plain English proofreading and editing software with advanced readability statistics and graphs. The Standard edition allows full customization and records writing statistics for all documents checked.
Particularly popular in business and government and with other large employers, the Standard edition helps anyone write in a jargon-free, clear English style.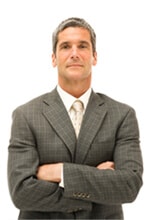 Professional Edition
Popular with journalists and other professional writers, the Professional edition adds the unique Editor's List to StyleWriter.
The Editor's List reviews your word choice helping you gain greater insights into your writing style.
The Editor's List lets you sort word lists alphabetically or by frequency, save word lists for research and analysis and find words in the word lists in your document.
STYLEWRITER EDITIONS COMPARISON CHART
(The StyleWriter's benefits are explained in detail when you put your cursor over each feature.)
FEATURES
STARTER
STANDARD
PROFESSIONAL
Editing Advice

Style Categories

♦
♦
♦

Usage Categories

♦
♦
♦

Jargon Categories

♦
♦

Long Sentences

♦
♦
♦

High-Bog Sentences

♦
♦

Glue Sentences

♦
♦

Spell-Checker

♦
♦
♦

User Added Categories

♦
♦

Pep Category

♦
♦
Statistics

Word Count

♦
♦
♦

Bog Index

♦
♦
♦

Style Index

♦
♦
♦

Average Sentence

♦
♦
♦

Reading Grade

♦
♦
♦

Passive Index

♦
♦
♦

Statistics Summary

♦
♦

Statistical Archive

♦
♦
Graphs

Sentence Graph

♦
♦

Sentence Distribution

♦
♦

Customization

Create Categories

♦
♦

Add and Delete Patterns

♦
♦

Review Patterns

♦
♦

Add to Spell-check

♦
♦
♦
Editor's List

Full Word Lists

♦

Word Frequency Lists

♦

Spelling Lists

♦

Bog Lists

♦

Wordy Lists

♦

Jargon Lists

♦

Pep Lists

♦

User-Added Lists

♦

Graded Lists

♦

Trace in Text

♦
STARTER EDITION $90
STANDARD EDITION $150
PROFESSIONAL EDITION $190