The world's largest style-checking software for editors, copy editors and journalists – with $50 CASHBACK!

Unique style-checking software to improve your writing – guaranteed.
World's largest style editor.
Over 200,000 style checks on every document.
Advanced statistical analysis of writing style
Analysis by audience and writing task
Unique Jargon-Buster
Graded dictionary of 250,000 words analyses every word you write
Smart spellchecker finds errors missed by MS Word
Fully customizable – add your own house-style rules
 With $50 Cashback when you recommend StyleWriter to your friends.
StyleWriter 4 is a comprehensive style checker and English usage software designed by editors for editors.  It covers thousands of issues to encourage writers to blue-pencil their copy.
Watch our video demonstrations on the right and then download a 14-day trial of StyleWriter 4 from the link below.
Become a better writer today. StyleWriter 4 – the world's most comprehensive copy-editing software transforms your writing by showing you how to edit like a professional editor. Designed by editors, StyleWriter shows you editing tips, tricks, and techniques to redraft your document into a model of clear, concise, and readable writing.
StyleWriter comes in three editions with lifetime licenses – so there's no monthly subscription.  Check out our demos and try all three editions when you download our 14-day trial.
Starter ($90) – designed for students on a budget.
Standard ($150) – with added editing features and checks.
Professional ($190) – designed for professional editors with the Editor's List feature.
Claiming your $50 Cashback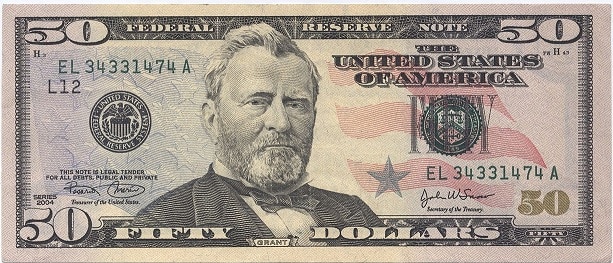 As many people who buy StyleWriter recommend the program to friends, we'd like to show them our appreciation.  We're offering a $50 cashback if you do any of the following:
Introduce a friend or colleague who buys StyleWriter.
Buy more than one copy in your organization ($50 off every license)
Once you're introduced a colleague who buys or recommended the program to your Facebook or email contacts, let us know and we'll refund $50 of your payment.  Offer closes 30 days after you buy.
Download our 14-day, free StyleWriter trial.  Look at our demonstrations and then download and use the three editions, Starter ($90), Standard ($150) and Professional ($190). Once you've chosen the edition you want, buy a license on this website.

Bonus Offer
Download the StyleWriter trial and we'll send you a free copy of our StyleWriter User Guide so you can get the most out of the program.

World's largest style editor – shows you how to cut the waffle and write in a clear and concise style.
Edits like a professional subeditor – cuts 25 percent from your draft to produce stronger content.
Good English usage editor – finds misused and confused words, hyphenation, and word division errors.
Unique Jargon Buster -the only editing software to guarantee you write in a jargon-free style.
New Smart Spellchecker – Smart-Spell finds inconsistencies and errors missed by MS Word.
Unique sentence analysis – Long, unreadable, and wordy sentences found.
Graded dictionary – highlights words outside your readers' comprehension.
Advanced Writing Statistics – statistics and ratings you can use to become a better writer.
Individual Customization – Check for your own style rules and proofreading issues.
StyleWriter – recommended by our users:
"StyleWriter is really an amazing program – I felt it nearly paid for itself with the first project I used it on." David Goldberg – Editor.
"I am very pleased with StyleWriter 4. Not only does it improve my writing but it encourages me to try harder when my first attempt does change the numeric score or verbal assessment. This applies especially to passive voice which I used heavily for many years." Barry Leithhead
"I love this product, and use it to help proof my fiction. I credit StyleWriter for helping get my first novel accepted by a publisher.  "A Line Intersected" comes out this fall, and believe me, having StyleWriter as a proofing tool was awesome."– David Grant – Author
"I've used StyleWriter for a couple of years now. As a professional writer, under pressure to produce high-quality content on demand, I find StyleWriter an invaluable assistant. The functionality is precisely what a writer needs, fast and responsive, with at-a-glance metrics to tell you how each component of your writing scores: good, bad, or mediocre. StyleWriter flags up things you miss, bad writing habits, and helps you redraft to produce higher quality work. I've found it brilliant in my 'day' job, but especially in my creative writing." Fiona Faith Ross – Screenwriter, Fiction Writer, Editor
"You have the best product on the market for plain language editing!  I have worked proposals for the past twenty years and by far StyleWriter provides the best feedback for improving writing." Brian Nastvogel
"Editor software was a big help in my preliminary editing of my recently published book  "How and Why God Evolved: An Alternative perspective.  Thanks." Babar Khan Author
"Writing for the civil service can be difficult, time consuming, costly, and of poor quality.  StyleWriter saves you time and money, and makes you a better, more confident, writer." Morwenna Stewart -Managing Editor, Practice and Quality – National Audit Office
Download our 14-day, free StyleWriter trial. Use the three editions, Starter ($90), Standard ($150) and Professional ($190). Once you've chosen the edition you want, buy a license on this website.